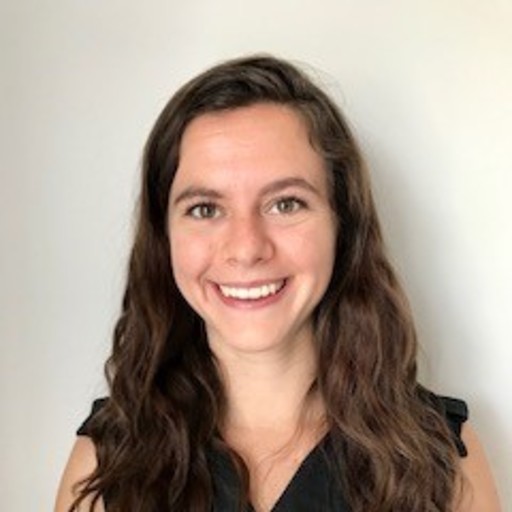 Summary contributed by Alexandrine Royer, who works at The Foundation for Genocide Education.
*Authors of full paper & link at the bottom
---
Mini-summary: The rise of automation has created fears over the future of human labour, with claims by economists that more than 47% of American jobs will be rendered obsolete in 2030. The authors, contrary to these predictions, posit that AI systems will reconfigure work practices rather than replace workers. Through using the case study of family-owned farms and retail grocery technologies, they unveil new evidence and a framework to examine and predict the near-term impacts of automated and AI systems. Their findings reveal the recurrent tendency to obscure the human labour needed to integrate these technologies, with their adoption often requiring new skills, new routines and changes to the physical infrastructure. These unacknowledged and often uncompensated forms of labour will put precarious workers at greater financial risk than the firms and managers who control the design or use of AI technologies.
Full summary:
With the rise of automation and AI-powered systems, we appear to be ushering into a new technological revolution, where the future of human labour appears to be increasingly insecure. Economists have predicted the technologies will soon replace and take over millions of jobs in the US. In reality, the growth and spread of technological innovation have led to a tendency to oversell the merits and capacities of automated and AI-powered technologies, whose smooth operation continues to depend on human labour. Rather than being simply deployed, these technologies require substantial amounts of human labour to be successfully integrated and require new skills from those who work alongside them. To understand the realities of automated technologies, the authors chose to study the daily experiences of family-owned and retail grocery employees, pointing to how AI technologies reconfigure work practices rather than replace workers. Their observations can help improve the development, assessment and regulation of AI technologies as well as monitor the unevenly felt risks of experimenting with these new technologies.
Agrotech, being agricultural technologies, is a booming multi-billion dollar industry, which promises to increase farming efficiency and crop yields, all the while diminishing costs, by relying on digital data. The pressures of climate change and global food insecurity have added to the commercial drive to invest in agrotech and precision agriculture. Through studying family-owned farms, the authors documented how the transition to data-intensive technologies, such as crop management tools and « smart tractors » is neither as smooth nor as automatic as promised. For farmers in the US, adopting these technologies meant changing work routines and reconfiguring the physical infrastructure of their barns and silos so that they would be more apt to sensor readings and data collection. The field was reconceptualized as a complex dataset to be managed through digital tools by agrotech developers, who farmers felt had no first-hand knowledge of agricultural practices. Seemingly mundane issues like securing rural broadband internet and learning to use and interpret the data behind these technologies was a big barrier to farmers.
Due to the cyclical and weather-dependent nature of farming, it was difficult for farmers to correlate investments in these new technologies with higher crop yield. The integration and success of these agrotech tools were dependent on the social conditions, financial resources and labour-power of farmers, underscoring the number of elements that must be in place to secure the promised benefits of AI. For smaller family farms, their inability to undertake the financial risks of adopting these systems left them at an even greater disadvantage against large finance-backed conglomerates who could easily absorb the costs of experimentation. Larger agrotech companies, financial institutions and agricultural conglomerates are the ones who will profit from these technologies, leaving small farmers behind and vulnerable to exploitation by these new tech intermediaries and vendors.
The opening of Amazon Go in 2018, with its automated checkouts and payment transactions, appeared to announce the beginning of a new phase in the retail industry. Retailers are facing mounting pressures to deploy artificial intelligence technologies in an effort to reduce costs and keep competing with chain killers such as Amazon and Walmart and e-commerce. For the competitive grocery industry, automated self-checkouts are seen as a necessary part of cost-cutting experiments. In their examination of grocery stores across the US, the authors detailed the considerable labour required to ensure the smooth operation of automated self-service technologies. Frontline workers were needed to help keep self-checkouts and customer-operation scanners running. Rather than being rendered obsolete, frontline workers are charged with new responsibilities such as managing lines, checking for theft, assisting confused shoppers and so on. To retail owners, these new skills and tasks are often invisible and undervalued.
For workers themselves, these shifts in work roles and expectations were often unwelcomed. Grocery store workers are already experiencing a trend of casualization which has led to decreased benefits and wages. Employees repeatedly complained of their store's pressure to encourage customers to use self-checkouts. Workers, whose performance was measured by speed and efficiency, had little time to provide a "human touch" to customers and expressed the feeling that they were becoming extensions of the machines they had to supervise. Often, they needed to teach themselves basic mechanical and software repairs to keep the flow of shoppers and machines operating. Although automated technologies did not erase frontline workers, it did lead to negative changes in their working conditions and responsibilities.
While the rise of automated technologies will not mark the end of human labour, it may usher in detrimental changes to the working conditions of America's labour force. As demonstrated by the grocery retail industry, the emergence of new AI systems or automated technologies can create and reinforce forms of uncompensated, invisible and underpaid labour. The integration of these technologies, and their costs of experimentation, will lead to new economic divides in the farming industry, placing smaller-scale farmers at greater financial risks. As has been hinted by the authors, the rise of automation may widen the gaps between frontline workers and small-scale entrepreneurs and those in the financial industry and managerial positions. To avoid the negative impacts of automation, policy-makers will need to pay greater attention to those who will bear the costs of technological integration and experimentation and ensure that workers are properly compensated.
---
Original paper by Alexandra Mateescu and Madeleine Clare Elish: https://datasociety.net/library/ai-in-context/