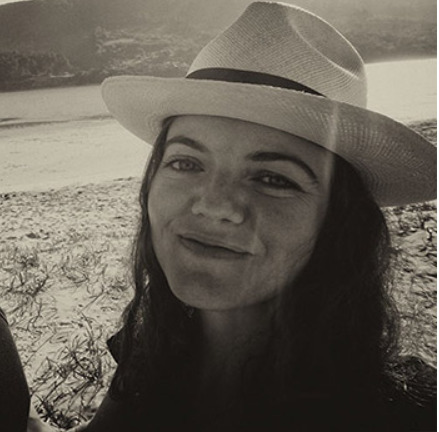 ✍️ Column by Roxane Lapa, a South African digital artist and designer with over 20 years of experience, and more recently a Youtuber and Art Educator.
[More resources by Roxane Lapa]
---
Overview: Over the past 20 years, I've watched with horror as automation, greed, and exploitation has laid waste to the field of graphic and web design, and now the rise of AI generative art threatens to do even worse to concept artists and illustrators. My video calls for society to focus on what's important so that AI serves us instead of the other way around.
---
Introduction
I started my career as a graphic, web, and digital designer a little over 2 decades ago, and I've steadily watched work opportunities dry up. This started with unskilled template users flooding the market and ramping up exponentially with the advent of Wix and their aggressive marketing for their products that cut out the designer altogether.
Nearly 5 years ago, I started shifting my career towards digital art and illustration and a little further away from design, hoping an even more creative field would be more secure. However, it wasn't long before the first generative AI programs started popping up. Some of my peers naively saw these very early AI systems as fun tools, but I predicted they would eventually threaten the livelihoods of portrait and concept artists. I didn't realize how soon that would start happening and how many more jobs were on the line.
Here we sit in 2023, and creatives are finally starting to wake up to the realization that we're being stolen from and made obsolete by greedy organizations.
Key Insights
The Moment I Realized We Were In Trouble
We saw the first rudimentary generative AI systems emerging a few years ago. I already knew we were in trouble when I saw a free app that could take a portrait and make a disturbingly good stylized version in one click. I could easily envision how most people would stop paying illustrators for avatars when they could do it themselves for free. I've seen this pattern before in my design career.
The generative AI that left me truly unsettled, though, wasn't one that made a beautiful end product. It was a website where you could upload two characters, and it would remix them and spit out a bunch of variants. The end results weren't polished. In fact, some were outright janky, but the sheer creativity of it was alarming. Receiving so many options without engaging your brain for any creative work…well, I thought to myself, "There goes concept art as a career."
The greater problem is that if concept art isn't safe, no creative jobs are safe, and if no creative jobs are safe, then no jobs are safe.
Why Concept Art is the Pinnacle of Creativity
Many non-artists are easily wowed by photorealistic art, thinking this must be the apex achievement for creatives…to be able to draw a beetle so perfectly that it looks like you can pick it up off the page or have the model stand next to the painting and not be sure which is the model and which is the painting. Oh, how talented they must be.
The truth is there's absolutely no creativity involved in photorealism. It's simply an analytical skill that anyone can learn, and with enough patience, and fine motor skill, anyone can learn to copy something perfectly.
On the other end of the spectrum, you get concept artists. Their job is to develop new concepts (ideas) for things. You get concept artists for characters, environments, and props. They're the creatives who create all the unique characters in all our favorite video games. They conceptualize what the characters will wear, what vehicles and weapons they use, what monsters they fight, and where it happens. They imagine mini worlds full of things that don't exist in the real world. This is true creativity.
How AI Mimics Human Creativity
If a concept artist is tasked with coming up with, for example, some sort of frog monster, their job is to create a variety of frog monsters for the art director to give feedback on and choose from. When the concept artist puts pencil to paper (or stylus to tablet), they have already looked at frog anatomy diagrams, observed a myriad of frog species, analyzed the environment in which frogs live, and admired existing monsters that others have conceptualized before them. These references, along with other disparate real-life experiences, form their visual library; from this, the concept artist remixes and creates original frog monsters never seen before.
AI does something similar, except that its visual library consists of 5 billion images that were scraped as data without consent. And it produces the concepts in seconds.
That is bad enough. No human can compete, but it also goes the extra step of producing the concepts in the exact art style requested. These art styles were also scraped without consent.
In a recent Judiciary Committee hearing on AI and copyright (Editor's note: read more here), beloved concept artist Karla Ortiz pointed out the lunacy that we now have a non-human entity that not only competes directly for the same jobs as concept artists, but it uses the stylistic choices of its human competitors as an extra slap in the face. At this point, the AI developers have added an insult to the injury.
What jobs are on the line?
All jobs are on the line. If human creativity can be mimicked, how much more easily can analytical and technical jobs be usurped? I will leave that thought with you.
Between the lines
I saw a tweet recently from satirist Karl Sharro which read: 
"Humans doing the hard jobs on minimum wage while the robots write poetry and paint is not the future I wanted."
Indeed Karl. indeed…but I won't sit back and accept it, and I hope you won't either.
How Can We Fight Back?
In my video, I talk about how we can support lobbyists and vote intelligently so that we aren't inadvertently supporting the 4th industrial revolution. I mention several lawsuits that may create a precedent for further litigation. I show how social pressure can be used to create a stigma around job-stealing AI, and I encourage a culture where we support human-made crafts. If creative jobs aren't safe, no jobs are safe, so please join me in the resistance.