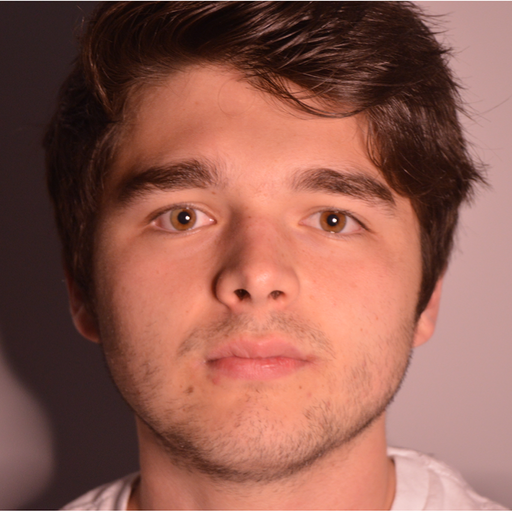 🔬 Research summary by Connor Wright, our Partnerships Manager.
[Video by The Media Policy and Democracy Project, a project of the UJ Department of Communications and Media]
---
Overview: Despite being on the periphery of the debate, African nations are strong consumers of digital surveillance technology. A continent lacking in rigorous data laws and comprehensive education on digital rights, it presents terrain ripe for digital surveillance to be installed. The key to disrupting this scenario is education, but it remains to be seen if governments want to form part of this initiative.
---
Introduction
In a seriously thought-provoking webinar, the panellists focused on a region peripheral to the digital surveillance debate, but still a significant spy tech consumer. The panellists introduced five reports covering Botswana, Zambia, the Democratic Republic of Congo (DRC), Malawi, and Angola. To do them justice, I will first illustrate what digital surveillance technology is. From there, I'll lightly summarise the five reports discussed within the webinar. I'll then elaborate on my main takeaways before concluding with my thoughts on the importance of education.
Key Insights
What is surveillance technology?
In reference to the conversation, surveillance technology is used to monitor human activity for various ends. This can be for security or political reasons, with both benign and malicious ends. To operate, surveillance technology (especially smart cities) requires masses of data. Consequently, during 2016-2017, Malawi passed legislation about collecting and centralising public data. In 2017, the government rolled out its National ID programme. Here, every citizen had to have a National ID for public and private transactions, such as opening a bank account and registering a sim card.
Given the technology's heavy involvement in national initiatives, I will now give a light overview of the 5-reports presented within the talk:
Israeli surveillance technology involvement in Angola (Rui Verde Santos) – sought to confirm Israel's involvement in Angola and detail its impacts on democratisation, the rule of law and why Angola is relevant for Israel.
Surveillance technology in Malawi (Jimmy Kainja) – mapped the concerns associated with the technology in Malawi.
Surveillance technology in the DRC (Tresor Maheshe Musole et al.) – laid out the technology's effects on the DRC.
Surveillance technology in Botswana (Tachalisa Badala Balule) – elaborated a legal framework analysis of the technology in Botswana, examining whether it was lawful and constitutional.
Surveillance technology and smart cities in Zambia and its relations with China (Sarah Chiumbu) – viewed Zambia through the smart city lens and analysed the consequences of such an initiative.
I will now detail the main findings I have taken from this illuminating talk.
Africa is not a blank canvas
As mentioned by Verde Santos in his research, Angola is seen as a "fertile field for experiments", and this is no different to other African nations. The continent is especially promising for new spy-tech start-ups. Despite this reality, the space still severely lacks concrete legislation to curb companies taking advantage of the African context. Thanks to legislation scarcity, initiatives can be implemented without civilian awareness. In this sense, substantial legal reform is desperately needed.
The need for legislation
The panellists mentioned how government and surveillance agencies within the continent collect an abundance of data without any data protection laws governing their practice. For example, Botswana doesn't have a general law that governs digital communications. Instead, two laws from two separate acts allow for surveillance activities. One provision comes from the Counter-Terrorism Act, the other from the Intelligence and Security Service Act. Badala Balule comments how both woefully fall short in protecting the rights under the Constitution and international human rights law.
Building on this, within Zambia, it adopted its smart city initiative in 2015, implemented in three phases. The first is establishing a national cloud data centre. The second is installing a national broadband network. The third involves building cloud platforms in a smart grid. However, many African countries, including Zambia, don't have data cloud policies. In this way, Zambia looked for the initiative before passing any substantial laws, almost approaching the problem the wrong way round. Adopting this strategy can contribute to surveillance technology's potential harm.
The potential harms of surveillance technology
With the continent accommodating of surveillance experiments and lacking rigorous legislation, foreign involvement is not guaranteed to be a force for good. Within the DRC, digital surveillance is used as a "repressive and destructive" action of power. Examples of such practices, Musole et al. observe, are online monitoring, blocking websites and the use of internet blockers. Above all, Badala Balule notes that the right to privacy is the primary right affected by digital surveillance. However, civilians often are not aware these such practices are occurring.
The importance of education
Not only are civilians unaware of such practices, but they also are not encouraged to be informed. Chiumbu notes that Zambian civilians would see CCTV cameras being erected but not know their purpose. There was no public consultation on the smart city initiative the CCTV cameras facilitate. Even if there was a consultation, surveillance technology would need to be expressed in accessible language rather than general political jargon.
Part and parcel with civilians' lack of knowledge is the aforementioned lack of regulation. Due to the unobtrusive regulatory landscape, controversies have not erupted as often as they could have within the continent. Consequently, the push to educate the population on digital issues has not had a much-needed spark. Hence, what would make a successful digital education initiative? 
What makes for a successful digital education initiative?
Verde Santos mentions that writing short pieces in an accessible language in blogs and small amateur sites will help generate a base level understanding. These sites get a lot of traffic and will prove valuable resources for the general population to engage in the issues at hand. Above all, it will spark discussion and debate that will aid populations in taking a step towards keeping their governments accountable.
Between the lines
As Badala Balule notes, the "major obstacle" is the populations' "ignorance" of their own rights. Striving for education on these issues is easier said than done, but the advice given by Verde Santos to write on blogs is a wise first step. I truly believe that, given the opportunity, citizens will give these digital initiatives a long-overdue examination. Whether the governments and companies involved want to form part of this is another story.