When we first thought up the MAIEI Summer Research Internship, we thought of keeping things small so we could dip our toes in the water before diving in. In retrospect, we thought too small. Luckily, we got a reality check from the applicants – after receiving 130+ applicants from all over the globe, we decided to step it up and make it a bigger program with more change-makers: we've decided on 16 research interns for this summer.
---
---
To anybody in the AI Ethics tribe reading this, we assure you that demand for these types of opportunities FAR outnumber the supply – we need to be creating more accessible opportunities for those trying to make a difference. That's why we designed this project to be remote and part-time: it's more inclusive and fosters higher diversity – which is reflected in the composition of the cohort. Below are some graphs based on the 130+ applications we received.
---
Just a refresher for the uninitiated: The MAIEI Summer Research Internship Program 2019 is an introductory program for aspiring researchers who want to make a tangible contribution to AI Ethic research. We're doing this because we want to raise the bar for public competence in AI ethics and include previously unheard voices in the shaping of technical and policy measures in the development of responsible AI systems. The 3 overarching research projects are: Social Impact of AI, State of AI Ethics, and Reproducibility in Machine Learning.
This cohort surprised us with their passion for solving humanity's biggest problems. High demonstrated performance and a lifetime of self-directed learning are the 2 qualities that they all share. But the similarities end there — it is heartening to see just how diverse they are in terms of their geography, their formal education, their informal education, the real contributions they've already made to society, and their side-quests. In a word, these top performers have range. They aren't just diverse as a cohort, there is remarkable diversity within each individual.
We're proud to present our first cohort of summer interns, ordered by their research projects.
---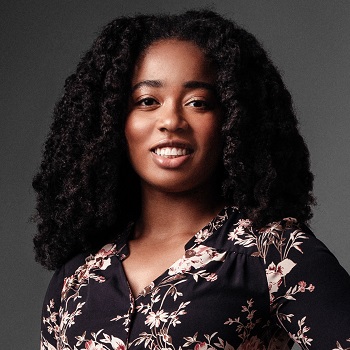 Jordan Harrod – Cornell University, Massachusetts Institute of Technology, Harvard University (United States)

MAIEI Research Project: Social Impact of AI
Jordan is a PhD Student in Medical Engineering and Medical Physics at the Harvard-MIT Health Sciences and Technology program. She graduated with a Bachelor of Science in Biomedical Engineering from Cornell University in 2018. Her background in science communication and science education led her to creating the YouTube channel everydAI ("everyday AI") upon the realization that there were few AI-focused educational resources for non-technical audiences. She is also the creator of @HumansofML, a curated Twitter account focused on highlighting the people who work with machine learning, and has a background in science policy advocacy that she is interested in translating to AI policy. You can find her on Twitter at @JordanBHarrod.
---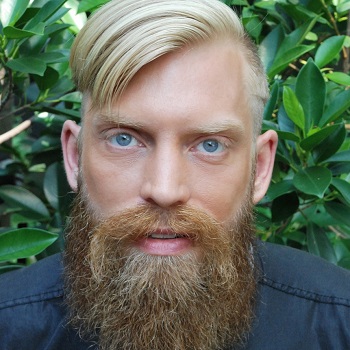 Jason Behrmann – Universite de Montreal, McGill University (Canada)

MAIEI Research Project: Social Impact of AI
Jason completed his doctorate in bioethics at the University of Montreal and his post-doc in ethics in health policy at McGill University. He now applies his skills in Montreal's technology sector, being a specialist in marketing and communications in AI following his work at AI start-ups in domains ranging from healthcare to agriculture.
In addition to foraging for wild mushrooms and urban farming, Jason spends his free time as a technology activist: he was the Vice President of QueerTech and co-founder of PrideHacks, leading groups that promote the empowerment of LGBTQ technology professionals; you may also recognize his voice from the radio show, Passion on CJAD800, where Jason is a monthly guest technology commentator that loves to educate the public about the social implications and risks of tech in relation to our intimate lives and relationships. You may also recognize Jason as the Foodie in the past documentary series, Dans La Cuisine, on Canal Vie.
---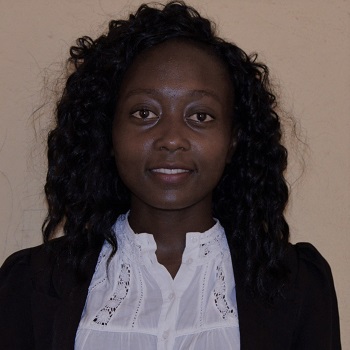 Belona Sonna – African Institute for Mathematical Sciences (Cameroon)

MAIEI Research Project: Social Impact of AI
Belona is a student at AMMI (African Master in Machine Intelligence), which is part of the AIMS (African Institute for Mathematical Sciences). Before this program, she completed her master's in Image Analysis at ENSAI in Cameroon, and taught computer science for a few years. Fueled by her interest in research and entrepreneurship, she'd like to pursue data science research projects that can revolutionize the healthcare industry ethically – both in Africa, and across the world.
---
Kate Kaye – Buffalo State College (United States)

MAIEI Research Project: Social Impact of AI
Kate Kaye is an award-winning journalist covering the AI and Tech Ethics movement via her site RedTail (https://redtailmedia.org/) and other publications. Throughout her nearly twenty-year reporting career, Kate has covered the data industry, data privacy, digital political campaigns, voter targeting, mobile location data and more. Her background in tech journalism gives her a unique ability to recognize emerging dynamics as corporate, academic, advocacy and government entities influence and establish AI ethics standards, regulations and policy.
Kate is the author of "Campaign '08: A Turning Point for Digital Media," a 2009 book covering the digital media efforts of the 2008 presidential campaigns. She has appeared on NPR's Weekend Edition Sunday, WNYC's Brian Lehrer Show, Oregon Public Broadcasting's Think Out Loud, Fox's Stossel Show and CBC Radio.
---
Ezinne Nwankwo – Harvard University (United States)

MAIEI Research Project: Social Impact of AI
Ezinne Nwankwo is currently pursuing a Ph.D. in statistics and machine learning. She didn't even expect to graduate with an undergrad degree in STEM, let alone earn a Ph.D. Having been a community organizer for causes like the school-to-prison pipeline, police brutality, and workers' rights, she always envisioned herself studying Sociology. That was the field that offered her a clear path back to activism once her four years were finished.
She felt underprepared for college-level math, and though she loved the subject, didn't initially see how it would fit into her advocacy work. However, the more she discovered and applied the tools she was learning to help people, the more she was able to see the potential in this field to make a positive social impact in the world. This is what fuels her research today and what will inform her work with the social impacts project at MAIEI this summer.
---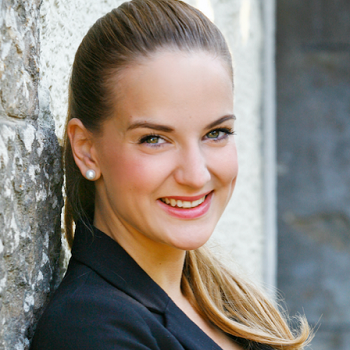 Laura Stiller – University of Regensburg, Copenhagen Business School (Germany)

MAIEI Research Project: State of AI Ethics
Laura is a PhD student and research fellow at University Regensburg in Germany. Her field of research are platform ecosystems in the financial sector. She is passionate about new technologies and platforms changing the status quo in various industries. In the banking sector she is interested in the changes in the field of payments and focuses on social implications of new financial services applications.
For example, established companies make it difficult for low-income people such as migrants or refugees to transfer money to their home countries through high fees. But new competitors, Fintechs, are offering faster and cheaper services thanks to the use of new technologies and will give more people, especially in Third World countries, access to financial services".
---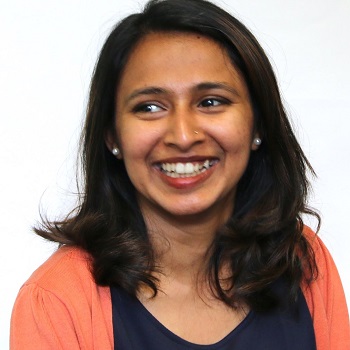 Aparna Ashok – Luther College, Hyper Island (United Kingdom)

MAIEI Research Project: State of AI Ethics
Aparna is a technology anthropologist and service designer. Her background in design strategy and social entrepreneurship led her to examine the interaction between humans and digital solutions, applications of AI and its impact on society. She conceptualises and designs business and technology experiences validated through early consumer insights. Her educational experiences at Hyper Island and the United World College movement motivates her to strive for a humanity-first approach when building technology.
She was part of a three-person team working on a Stanford project, Fluxus Landscape which mapped out 500 AI ethics and governance initiatives across the world, yielding a bird's eye view of the AI landscape across the globe. Her Master's thesis examined how AI teams could apply ethical reflection in the product development process. She also created 'Ethical Principles for Humane Technology' – a framework identifying six ethical considerations for building humanity-centred AI. It is a guide for technologists and practitioners to improve the ethical quotient of their AI-powered products. She currently trains technologists to anticipate ethical consequences of their products through Ethics Sprint. She is working on a platform called The Humane Quotient for technologists who want to build responsible AI.
---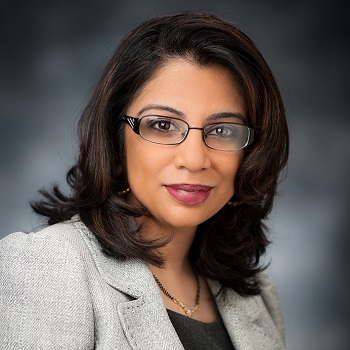 Alka Patel – University of Pittsburgh, Duquesne University, Carnegie Mellon University (United States)

MAIEI Research Project: State of AI Ethics
Alka is a lawyer and a polymath, with degrees in engineering, business, and the law. With this unique combination of qualifications, she works at the intersection of law, business and technology to bridge gaps across disparate cultures and to create synergies between stakeholders who must assimilate emerging technologies in a transparent, accountable and responsible manner. Her work is founded on an understanding that business transformation and innovation are driven primarily by objectives like profit and shareholder value while technologists on the other side are driven by technical capabilities, like precision and speed.
Specifically, for the past several years, her focus has been on creating effective frameworks and governance structures to ensure that technology is considered holistically, and to explicitly address how AI is engaging, reflecting and impacting our society. She is interested in leveraging the global initiatives on AI ethics to create meaningful policies to guide organizations and advance laws aimed at ensuring the positive impact of AI on society
---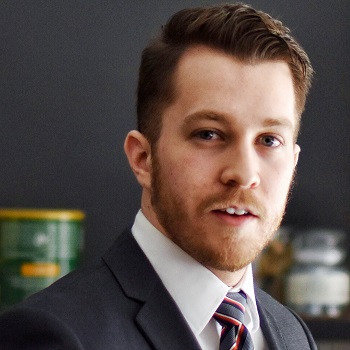 Jacques Thibodeau – Université de Moncton (Canada)

MAIEI Research Project: State of AI Ethics
Jacques graduated with a Bachelor and Master in Physics. While he was doing his master's, he realized that he wanted to start doing more good with his career. Jacques then co-founded a CleanTech AI startup. Afterwards, he worked as an AI researcher at Université de Moncton. That is when he realized that he wanted to use both his hard and soft skills to tackle the world's most pressing problems. In the last year, he worked in innovation and open government to create a culture change within government so that it would provide better and more ethical policies, programs, and services.
He's currently working in strategy and data analytics in the addictions and mental health sector. He will be working on the State of AI Ethics because he would like to get a better understanding of how to pragmatically apply ethics to create ethical AI policy, product, and services, reduce any potential disasters and identify the gaps and bottlenecks in the system. Jacques is also particularly interested in using strategic foresight to think through the ethical implications of AI in the long-term.
---
Parisa Moosavi – Virginia Tech, University of Toronto, York University (Canada)

MAIEI Research Project: State of AI Ethics
Parisa is a Postdoctoral Fellow in Ethics and Artificial Intelligence at York University. She recently received her PhD in Philosophy from the University of Toronto. She has an MA in Philosophy and an MS in Science and Technology Studies from Virginia Tech, as well as an MS in Artificial Intelligence from Sharif University of Technology. She is interested in exploring how moral considerations can be best incorporated in the design and development of intelligent algorithms and whether moral experts have a special role to play in the process.
---
Tania De Gasperis – Carleton University, OCAD University (Canada)

MAIEI Research Project: State of AI Ethics
Tania is currently completing her Master of Design in Strategic Foresight and Innovation at OCAD University. She is a multi-disciplinary designer with experience ranging from digital communications to policy design and virtual reality. She has been in involved in several hackathons such as the Reality Virtually Hackathon 2019 at MIT Media Lab where her team created Bodmo: a real-time motion capture app using computer vision in VR and most recently in June 2019, Tania competed in the CryptoChicks Blockchain + AI hackathon where her team won first place in the Business Track. Her passion lies in the intersection of emerging technologies and government policy. Tania is eager to explore and understand the constraints and limitations between AI design and AI policy in hopes of contributing to an agile framework.
---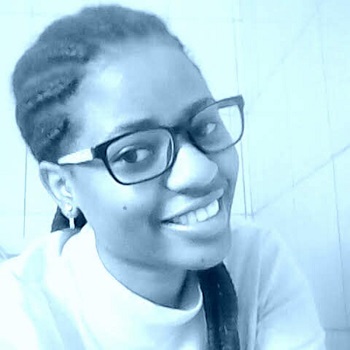 Keziah Naggita – Makerere University, African Institute for Mathematical Sciences (Uganda)

MAIEI Research Project: Reproducibility in ML
Keziah Naggita is currently a student at the African Institute for Mathematical Sciences pursuing an African Masters in Machine Intelligence. In 2018, she graduated from Makerere University with a Bachelor of Science in Software Engineering. For this summer, Keziah will be working on a project focused on reproducibility in Machine Learning. Keziah is a fan of open source projects and was an active contributor to WIMEA-ICT, a project aimed at increasing weather Information management in East Africa.
She also contributed to qutebrowser, a vim-like, keyboard-driven browser based on Python3, PyQt5 and QtWebEngine. She loves mentoring, inspiring and sharing knowledge with others. She is a mentor both formally and informally to students across Africa. Previously, she was a coach at Django girls Kampala and Mbale, a Tech Kids tutor at Women in Technology and an advanced Math tutor. She would love to see more marginalized people taking up STEM courses at the university.
---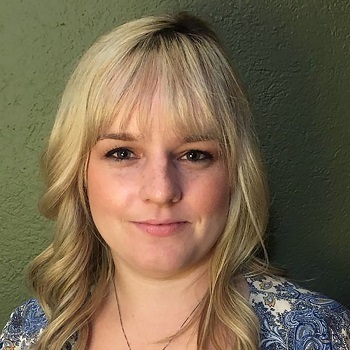 ---
Sondra Green – University of Guelph, Georgian College (Canada)

MAIEI Research Project: Reproducibility in ML
Sondra graduated with a Bachelor in Psychology and a Graduate Certificate in Big Data Analytics. While conducting undergraduate research, she developed a passion for research ethics and analytics. However, Sondra recognized the occurrence of questionable research practices relating to the fabrication and alteration of study results. Striving to be a credible researcher whose studies are reproducible, she studied an array of statistics and research method courses to achieve a firm understanding of which methods to employ and how to effectively interpret results.
Sondra continued her education in the field of Big Data Analytics to develop a more comprehensive programming and statistical background which could be applied back to the field of psychological research. Overall, she is interested in imparting ethical research practices to organizations so that they produce accurate and reproducible findings.
---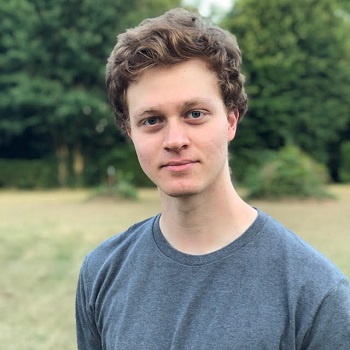 Adrien Morisot – McGill University, University of Edinburgh (United Kingdom)

MAIEI Research Project: Reproducibility in ML
Adrien graduated with a BA in math and philosophy from McGill University and an MSc in artificial intelligence from the university of Edinburgh. During his MSc he researched fairness in AI and was alarmed to find out how easy it was for machine learning systems to discriminate on people if trained on biased data. During his time at MAEI he hopes to help solve this problem by developing a framework for ethical data gathering and model training.
---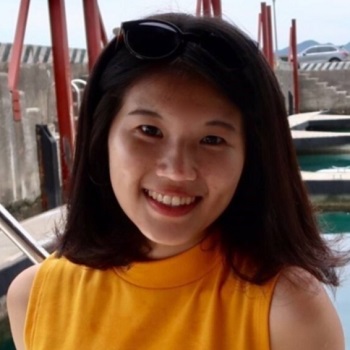 Alicia Tsai – National Taiwan University, UC Berkeley (United States)

MAIEI Research Project: Reproducibility in ML
Alicia is currently a graduate student at University of California, Berkeley, working on making machine learning algorithms more reliable and robust under uncertainty or attack. She is also the founder of Women in Data Science Taipei and serves on the annual conference committee. Outside of research, she is interested in education and entrepreneurship. She is a teaching fellow at Delta Analytics, where she developed curriculum that makes machine learning knowledge more accessible to communities around the world. She is also an engineering partner at Dorm Room Fund, where she helps support student founders.
---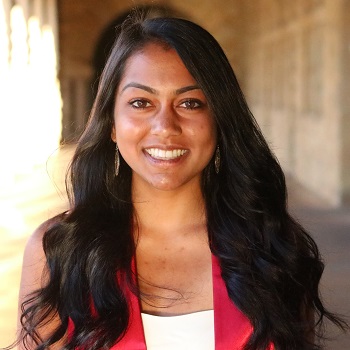 Meghana Rao – Stanford University (United States)

MAIEI Research Project: Reproducibility in ML
Meghana is currently a master's student in statistics at Stanford and completed her undergraduate studies there in computer science. She has experience working as a data science intern at Lava Mae, a nonprofit that brings showers to people experiencing homelessness, and as an analyst at the Kapor Center, focusing on computer science equity in California. Her experiences have shown her the importance of data-driven policy. She developed an interest in AI ethics through completing projects on fake news propagation and the biases encoded in facial recognition technology. She wants to help develop robust AI tools to ensure that predictions are transparent and reliable.
---
Congratulations to each of the 16 research interns, we're proud to have them on board. If you missed the applications for our summer internship, we'll be opening up applications for the Fall cohort in a few months – stay tuned by signing up for our email list below.