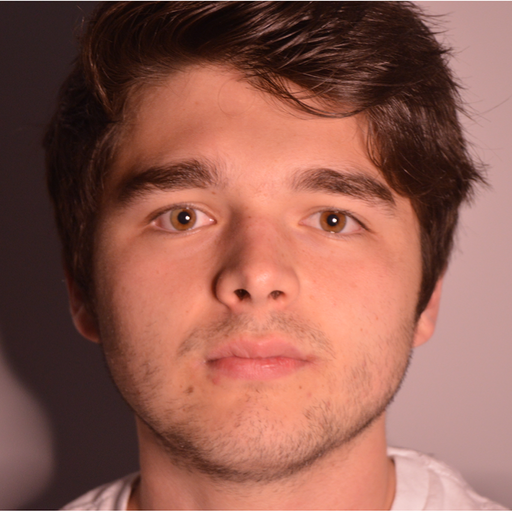 🔬 Research summary by Connor Wright, our Partnerships Manager.
[Original paper by Florian Koempel]
---
Overview: Can AI actually create music, or can it solely produce such a phenomenon? Should their creations be covered by copyright law? Whether a musical purist a technological advocate, the very soul of music comes into question in this topic, especially surrounding AI creativity.
---
Introduction
Would you be able to tell the difference between an AI-produced and human-produced musical piece? Should this matter? Creatives have been investing in AI for a long time, but considerations over AI's ability to now be able to produce music has sparked a debate over whether AI can be creative, whether what it produces is actually music, and whether it has a copyright claim to what it outputs. With the author examining a brief history of AI in music and the concept of AI as an author through copyright laws in the EU and the US, AI deriving copyright protection is still not quite there yet. However, the very essence of what music is could change should this claim eventually be ratified, especially owing to whether AI can be creative.
Creativity is key
When mentioning AI and music, what immediately comes to mind is the topic of creativity. Can an AI algorithm charged with composing a piece of music actually be creative? Or, is being human essential to the creative process?
What is for certain, is that AI is able to produce music. Companies such as AIVA have harnessed the power of AI to programme algorithms to produce music from all sorts of different genres. However, does simply producing the music count as being creative?
As touched upon by the author, this could hinge upon the type of learning employed by the AI system. Is the process employing supervised learning (being supervised by a human), or does it draw from unsupervised learning (no human supervision), whereby the definition of both terms can be found in our Living Dictionary. With supervised learning providing the AI with much more autonomy, this is generally seen as the most likely locus for any AI creativity when producing music.
Music is multi-layered
The next question would be that, if AI can produce music and be creative in doing so, has it truly produced music? I use 'truly' thanks to the multi-faceted nature of music itself being touched upon by the author. Here, they note how music is not just an assembly of different sounds to a particular rhythm, but rather carries a feeling, a story and is birthed out of a particular social context. Thus, when considering whether such production of a musical piece is to have copyright protection, considerations of the essence of music comes into play as well.
To give an example, the technology housed at Malaga University in Spain by the name of Iamus is able to produce musical scores. However, some may argue that this is but a mechanical production of music, lacking a soul, feeling or emotion to go along with it. To further this, the Rembrandt Project was able to produce, through the power of AI technology such as deep learning (also defined at our Living Dictionary), an additional Rembrandt style piece. While this is a truly amazing feat, what might be argued is that this could never be a truly artistic creation due to the lack of human touch, emotion, context and the like. While such products can be produced by AI, it calls into question the very fabric of the traditions themselves.
The legal side
What I can now touch upon is the role that AI can play within the process of producing music and how this affects potentially copyrighting the space. Here, the author distinguishes between AI as an author (AI-generated music) and AI as a tool (augmentative AI). The main problems when trying to apply copyright to the space comes when talking about AI-generated music.
In this regard, it becomes quite difficult to distinguish who the music produced actually belongs to. Given how AI has no legal status, it cannot be attributed to the algorithm, meaning the next of kin becomes the AI designers. Then, with so many different stakeholders involved from designers, to companies, to data scientists, it becomes difficult to say which part of the outcome can be attributed to which person. Questions then come into play about the data being used in the process. For example, should this music output be based on a particular musician (such as creating a new opera piece from a particular singer), there could be legal charges placed against such a use due to the copyright placed over said singer's voice.
The situation becomes much easier when AI is simply being used as a tool, such as to produce library music (utilised for adverts and corporate events). In this context, normal copyright rules apply, such as the UK Designs and Patents Act 1988 labelling the author as the entity who undertakes the necessities to realise their creation. Nevertheless, the questions surrounding the source of the data being used for the AI to aid a composer still arises, especially if such data drawing involved reproducing already copyrighted music.
Between the lines
For me, AI being creative and then warranting copyright protection has to go down the line of unsupervised learning. The human guidance involved in supervised learning stifles any form of creativity being associated with the AI, with the algorithm rather being shown what to do and not being creative and coming up with its own path forward.
Having said this, I think that for an AI to ever be creative and derive copyright protection as a result, the need for originality within the unsupervised learning process must be highlighted. Without this, I would argue that AI is simply producing a piece of music, rather than creating a piece of music. Without originality, I don't think AI stands a chance at being labelled as creative. However, should this be achieved, whether what it produces actually becomes classed as music, despite not drawing on any emotion or context, is something to ponder over.