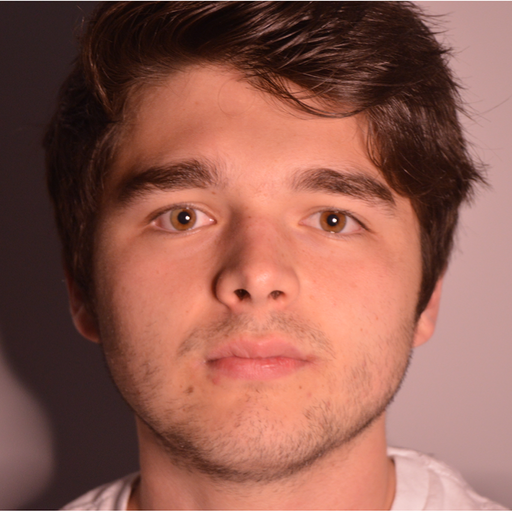 🔬 Research summary by Connor Wright, our Partnerships Manager.
[Original paper by Heidi Hӓrkönen]
---
Overview: With AI becoming more and more independent from the human touch as time rolls on, many questions surrounding whether AI can be a designer, copyright protection and its links with creativity are being asked. Such questions within the fashion context, an industry notoriously difficult to introduce a legal copyright framework, then only get more interesting. In this sense, this paper fittingly asks; can AI actually be original?
---
Introduction
As discussed in my previous research summary, creativity and AI are starting to become more and more intertwined. With the topic bringing new questions surrounding protecting human endeavours through the medium of copyright in a very copyright-tricky field, AI throws an extremely interesting spanner into the works. Through exploring the use of AI in the fashion industry, I'll view its effects on whether AI can actually be original in this current fashion context and merit copyright protection as a result. I'll then conclude that while the road is more promising than previously thought, I think AI's inability to think 'outside of the data box' is its biggest stumbling block to merit such legal protection within the fashion industry.
In order to best contextualize AI within the fashion industry and copyright debate, it's worth highlighting the uses of AI in said industry delineated within the paper itself:
Being used to predict future trends
Being able to predict what consumers' tastes are is a key part of effectively designing fashion pieces. What types of silhouettes, colours and materials to use based on consumer preferences can both make effective and heavily influence a fashion designer's creative process. To do this, data mining has been implemented to uncover trends and patterns present among a fashion data set (such as consumer purchases in a country in the last year) to more easily determine what will be popular in the future.
AI as an assistant to creativity
AI can help to facilitate a designer's creative process through its supply of helpful tools. For example, being able to analyse a consumer's browser history to figure out which colour of shirt to bring up to better appeal to their particular interests.
AI as an independent designer
Probably the most poignant topic within the debate is the possibility of AI being considered a designer in itself. Through the use of general adversarial networks (GANs), AI systems have been able to produce visually similar but different images of the training data to see how customers react to such pieces before producing them. From there, deep learning can also be used to mix multiple styles and come up with some different designs.
What does AI in the fashion industry mean for creativity?
Within the paper, a comment I found interesting was how AI designs could be seen as creative through being similar to what a human would've created (such as a similar clothing design). Given this, it's worth briefly exploring a crucial part of creativity: originality.
Originality
Originality is a notoriously difficult topic to pin down in the fashion industry. Due to the prevalence of 'inspiration' within the design of fashion pieces, the line between originality and being inspired becomes very blurred indeed. However, such a concept forms a key part of whether something can not only be seen as creative but also be seen as to have AI as an author and thus be protected by copyright law.
I agree with the author as to how AI as a tool for predicting future trends and as an assistant to a designer is not to grant AI being considered as creative. Simply predicting the trends after being fed in the relevant data, while simply being utilised in another tool-like format to present products differently wouldn't help the AI's cause either.
In this sense, the author views AI as lacking the intuition to fully take its claim for originality all the way. The prominent role that data plays in the AI fashion-design process, in my view, stifles the possibility of intuiting a new fashion design process, but rather simply allows the AI to reproduce already established fashion trends and items present in the data. I believe the AI cannot quite think 'outside of the data box' enough to yet be truly considered original, such as the context in which it's producing the piece. This can be further reflected in the current thoughts on potential infringement in the fashion industry.
Potential infringement in the fashion industry
What must be said is that the fashion industry needs some form of imitation to function. New styles and twists on classic pieces form a large part of the fashion ecosystem, which means fashion designs already barely scrape the originality criteria even without the introduction of AI due to the similarity between every designer's work. This is to say, it becomes increasingly difficult to decipher between infringement and simply being inspired, proving a difficult problem when trying to regulate any potential copyright infringement.
One clear line agreed upon by all, at least in the European context, is that an author of a creative piece must be a human. One way to then think of it is who would be liable for a copyright infringement in itself? At this point, it would have to be a human involved somewhere in the AI's involvement in the creative process. For example, the AI's use of a data set compiled of original fashion works would mean that any AI creation is going to have to be judged to be sufficiently different from the data set in order to avoid infringement. Whether an AI can produce this difference in the form of originality and merit copyright protection from the data set used is then the key question.
Between the lines
While I hold that AI is not creative in the fashion industry and copyright context, it is not solely a passive assistant either. AI is beginning to play a greater role in the fashion design process, and its road to originality and copyright protection isn't as far off as it used to be. However, the key to achieving such a feat, for me, relies on AI's ability to produce a fashion piece different from that of the data set it has been supplied not only to be regarded as creative but to merit the copyright protection such a work would deserve.