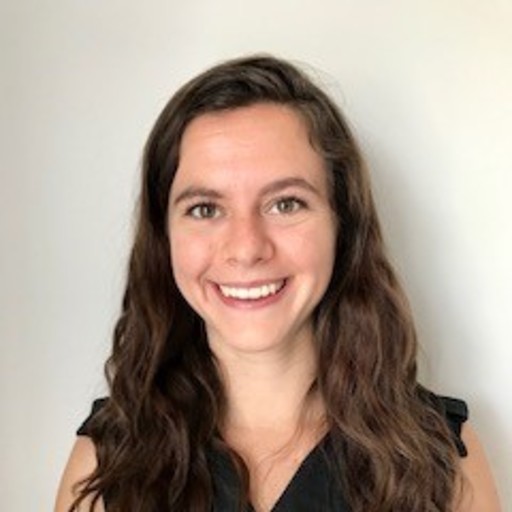 🔬 Research summary by Alexandrine Royer (@AlexandrineRoy2), our Educational Program Manager.
[Original paper by Hector Beltran]
---
Overview: Hackathons are now part of a global phenomenon, where talented youth participate in a gruelling technical innovation marathon aimed at solving the world's most pressing problems. In his ethnographic study of hackathons in Mexico, Hector Beltran illustrates how code work offers youth a set of technical tools for social mobility as well as a way of thinking and working within the country's larger political-economic system.
---
Introduction
Hackathons have emerged as a global phenomenon, where talented youth reunite to showcase their problem-solving and technical skills. The EUvsVirus hackathon held in April of last year saw over 20 000 participants coming up with 2,000 ideas within 62-hrs on how to manage the COVID-19 pandemic. Now sponsored by governments, hackathons have emerged as sites for networking, entrepreneurial training, and to secure top prizes that provide the funds to launch quick solutions to address global or local crises.
Hector Beltran has been following the hackathon movement's evolution and what he terms "hacker-entrepreneurs" in Mexico. Beltran carried out ethnographic fieldwork from 2013 to 2017, travelling back and forth between Mexico City and Silicon Valley. At the time, the country underwent significant political changes as a newly formed leftist party had taken over the long-reining revolutionary party. Against this political backdrop and promises of rapid economic development, hackathons offered youth opportunities to carve out a future without relying on formal institutional support. As stated by the author:
"For self-identified 'disenchanted' youth in Mexico, skeptical of the promises of social mobility by means of formal education, 'hacking' emerged as a way to make sense of their futures in a precarious state and economy and as a way to let their 'code work' intervene in narratives that had only delivered false hopes."
The hacker-entrepreneur
In the opening paragraphs of his paper, Beltran describes the scene of a long line of young hackers who have gathered to take part in Hack CDMX 2015 in Mexico City. Governments and local city officials are now proud sponsors of such events. The goal of Hack CDMX is to come up in under 48 hours with a technological solution to a pressing problem within the city. Hackathons act as mini innovation laboratories whose time crunch mirrors the rapid rhythm of Silicon Valley. The youth in attendance are presented as exhibiting an ethos of hacking everything, even adding directional arrows to the door's signage.
For these youth, hacking skills go beyond the computer and are part of their outlook on society; hacking is a mindset. As encapsulated by Beltran, "these young people exhibit a sensibility for modifying, tweaking, and finding ways to exploit vulnerabilities in systems and structures, from the text on the sign to the practices of corrupt police officers."
Beltran's guiding question is to understand hackathons' continued popularity even though many projects born out of these events do not receive the funding nor support guaranteed by city officials. Narrating his experience with young computer programmers, the author introduces the term 'hacker-entrepreneur', a reflection of how youth come to realize the promises of social mobility through technology. These young hacker-entrepreneurs use code work and coding logic as a way of reconfiguring their relationships with the state and the economic institutions that benefit from their hacking. For Beltran, their code work "refers to both the ways research participants use the logics underlying coding and design principles as they develop software systems and how these logics become 'good to think with', about the institutions and systems that function as elements in state-driven infrastructures that spatialize unequal opportunities."
Finding a place in the neoliberal economy
During the early to mid-2010s, Mexico was poised to emerge as the next "tiger" economy due to its rapid industrial growth. The country was producing graduating classes of engineers and technologists in numbers that rivalled those of the US. Developmentalist narratives of an emerging "Aztec tiger" armed with a skilled workforce form the broader economic context behind Mexico's hackathons. Hackathons were part of the state's ambition "to keep these recent graduates busy, as potential generators of companies that would create jobs for them and their colleagues, and as the type of infrastructure that could help Mexico emerge on the global innovation stage."
Attendees are well aware that hackathons are enmeshed within governmental politics, commenting that such events were a way for officials to "further their own political agendas" through photoshoots with "poster politicians." These forward-thinking and "socially conscious" youth with entrepreneurial spirits are celebrated through photo-ops and congratulatory handshakes with city officials for living up to the ideal of self-reliance in the neoliberal capitalist economy. While Mexican politicians promoted these model entrepreneurial hackers, thousands of Mexican youth looking to gain meaningful employment found themselves disconnected from institutional support and disenchanted by governments' unfulfilled promises.
The hacker ethos
The Mexican hacking community is not a homogeneous group, with individuals coming from a cast of varying characters, backgrounds, and motivations for diving into code. One side of the spectrum is UNAM-educated computer science graduate Hugo, who travels two hours on public transportation to attend such events. On the other is El Pato (the duck), the iLab director and start-up entrepreneur who boasts a private school background. Within Hackathon events, individuals from contrasting socioeconomic backgrounds come to occupy the same space, share their technical abilities, and are part of a common global "hacker culture".
Hackers use the same set of tools, coding and code work to navigate institutions and critique the systems with which they interact. Within the hacker community exists a tension in following the "real" hacker ethos, the anti-corporate and covert figure, and depending on financing from tech companies. Blurring the lines of the hacker identity is the emergence of hacker schools, with programs specifically designed to connect trainees to companies by ensuring that each "batch" finds their right institutional match.
The social-technical fabric of code work
Anthropologist Nick Seaver, based on his own research with software developers, encourages us to view algorithms as "complex socio-technical objects". Following Seaver, Beltran demonstrates how code work is a "socio-technical fabric" that is woven within domains outside of the coding space and into the wider political and economic arena. For these veteran and budding hackers, "the code work allows them to think and act alongside the 'the system'." Hackers think of their own economic disposition through coding terms, with independent contractor Hugo referring to his work arrangement as "loose coupling". Loose coupling is defined as "a robust way to write code where data structures can use other components' interconnected systems without knowing the full details of their implementation."
Hugo's use of the term "loose coupling" signals an awareness of his autonomy and replaceability within the tech ecosystem. Loose coupling reflects the "aspirations of hackers to benefit from their involvement with tech companies versus the practice of being exploited by them." Hackers, cognizant of the labour market's volatile conditions, seek to exercise a degree of control over their labour through the way they enact and envision codework.
Hacking — a toolbox and a mindset
Bringing us back to the hackathon, Beltran observes how the team behind the winning project, a cycle-route sharing system, expressed their certainty that the app would likely never be implemented. Despite these unfulfilled promises, many of the same individuals kept returning to hackathons, choosing to participate for "the code work, not necessarily the 'results'." Understanding the software behind new technologies allows youth to recapture them for their own means and carve out a future within the constraints of Mexico's neoliberal economy and political climate. As summarized by the author:
"Between the code worlds and social-political worlds, the code work gives hacker-entrepreneurs the tool kit for social critique; it gives them the tools to think with the system, whether that system is the latest software infrastructure, socioeconomic program or political reform."
Between the lines
Beltran's in-depth analysis of hackathons in Mexico provides a nuanced outlook towards the possibilities and potentials offered by a new technological infrastructure that counterbalances simplistic understandings of technology as guaranteeing economic development and social mobility. For the youth taking part in hackathons, coding became a heuristic. Hacking provided an opportunity for youth lacking institutional support for social and economic advancement, and the tools for a social critique of those very institutions. Over macroeconomic narratives of technological change, such micro-cases offer culturally situated and contextual presentations of code work's impact in shaping Mexican youth's relations to their environment and identities as techno-citizens.