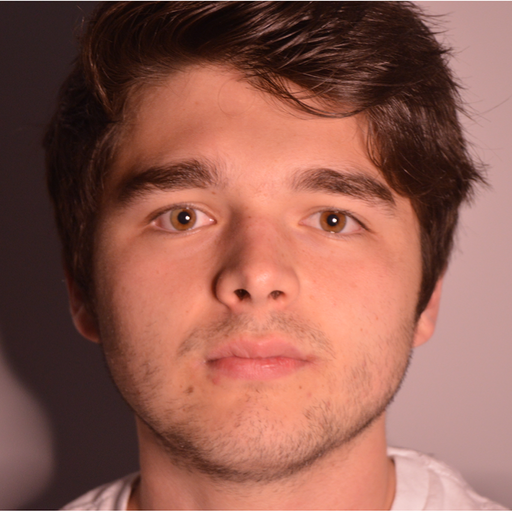 Summary contributed by our researcher Connor Wright (Philosophy, University of Exeter).
[Link to original paper + authors at the bottom]
---
Overview: PWC's AI in sport report demonstrates how AI has become a mainstay of sport today given its analytical prowess. Whether this is to be the case or not is then considered within the paper, as well as AI's numerous achievements in the sporting field. With such achievements and digitalization becoming more prominent in itself, the human aspect of sports is seen to become more fragile than ever before, with no sign of an end to technology's encroachment.
---
Defining AI as a "smart technology" being able to learn without needing a human to tell it what to do, PWC's report on AI in sport offers AI's sporting history, its use today and the ethical considerations that come with it. The author first introduces the benefits of AI in sport to athletes, coaches and spectators alike. They then detail the spectator experience and how it's influenced by AI, using Wimbledon 2018 as an example. The next subtopic is the worries of the preservation of human aspects in different sport; especially to the world of Formula One (F1). To conclude, I detail some of the ways forward offered by the report, before closing with my own remarks.
Within PWC's report, it initially details the benefits that AI introduces to the sporting arena. From providing more in-depth information quicker, AI is able to provide athletes, coaches, and spectators an added depth to their experience. In terms of the coaches and athletes, activity and sensory data stemming from fitness trackers can be combined with deep and machine learning techniques to better analyse the data being produced. Analysis such as being able to provide closer analysis of the differing racket-head speeds of tennis players or the amount of fuel consumed at different moments by an F1 car is then coupled with AI doing it at a much faster rate than any human could. Such speed then allows for analysis in real-time of the sport at hand, influencing the game's tactics and game plans immediately.
In terms of the spectators, AI is able to utilise the same data to benefit the choices being made from outside the field of play. The enriched and rigorous data can then be displayed to spectators in order to influence betting decisions, as well as providing a higher level of accessibility to the game. In this case, virtual reality (VR) headsets have been able to take advantage of AI-simulated realities in order to position the user as if they were in a seat at the stadium itself. From there, for those who don't have time to watch the whole match of their favourite sport, AI can even help compile highlights of the best moments of the competition, something which was revealed in the paper to have been used at Wimbledon in 2018.
Here, IBM's Watson was used to better speed up the highlights process, analysing the footage of all matches for player emotion and condensing down the best bits accordingly (the more animated the players, the more likely that play was to feature). As a result, the highlights were shorter, unmissable, and produced at scale, with the overall day highlights now focusing more so on the most exciting plays, rather than whose playing. VR then comes into the fray again; whereby augmented reality features were also used in Wimbledon to show court hot spots and player stats in real-time.
PWC's report then further details how AI can contribute to the off-field experience in the form of chatbots and automated journalism. The use of chatbots is able to ease the ticketing and game questions that human operators receive, such as 'when's the next Lakers game?', 'are tickets available for the Raptors game?' and so on. Having automated responses lined up in order to direct customers to the relevant pages then saves time, energy and resources, while providing 24/7 care. Within this option, should the chatbot be unable to handle a query, there is to be an option to defer to a human agent. In terms of automated journalism, goal updates, substitutions, in-game description and more can be dedicated to AI in order to provide almost instantaneous reporting of in-game events. In this case, an immersive experience is still made possible without actually being present at a sporting event, especially down to the efficacy and speed which AI brings.
What the paper also underlines is how what AI brings to sport isn't even confined to just augmenting what is already at play, but can also be viewed through what it has achieved. Having learned through self-play and the rules of chess, DeepMind's AlphaZero has managed to be undefeated for 4 years as a chess champion ever since its release. In a similar fashion, a monumental victory was achieved when AlphaGo beat the reigning GO! Champion Lee Sedol in 2016. As a result, many questions were thrown up about humans' future in such sporting contests, as well as in sport itself. It seemed humanity was starting to slip out of the picture of sport, locked in a losing battle against superior machines.
While such radical claims have not risen to fruition, the increasing digitalization of sport is getting noticed. PWC's report raises some very interesting takes on the role of technology within sport, with the reliance on the data it produces requiring less and less human intervention. Continuing on our Wimbledon example, the introduction of hawk-eye has alleviated a lot of the pressure placed on line judges, with the final say on the tough calls now, at times, being handed over to the technology. Likewise, in football (soccer, that is), Video Assistant Referee has established the process of using AI technology to strongly influence the overruling of some referee decisions, such as offside calls. However, these both pale in comparison to what F1 has gotten up to.
Given the new F1 tech, the human driver is now starting to count for very little. In a study by Mike Hanlon in 2016 cited in the report, the driver's influence over the outcome of the race compared to the car and their team has reduced. For example, in 1980, 30% of the victory was dedicated to the driver, with that only being 10% come 2014. With such startling stats, technology is now receiving an ever more impenetrable authority, especially among coaches.
In this regard, AIs and the stats they provide are almost becoming assistant coaches as well, informing coaches and staff of different player stats, and being seen as giving them the 'raw truth'. In this way, the report's analysis starts to introduce some questions over whether coaches are actually able to disagree with an analysis provided. It's fathomable that some sports trackers may malfunction and produce erroneous data, but the emergence of technology within sports in its current form has made it hard to question.
In this way, the place of technology innovation as being desirable has been questioned. The turn towards data analysis has introduced an element of whether such data limits or unleashes the human creative side. However, the very same Lee Sedol, upon being beaten by AlphaGo as mentioned above, reflected on how such AI triumphs have the potential to "unlock human creativity" and allow humans to be "promoted" rather than replaced. In this way, technological innovations should be seen as gateways towards the evolution of sports, rather than the end of human expression within the domain.
Given the poignancy of the debate, PWC's report does offer some considerations to be taken into account today. Potentially introducing a "technology cap" could help 'preserve' the human emphasis on certain sports, while keeping competition fair. Implementing third-party verification of the technology employed could also then help maintain the nature of the technology being used, and how this is to be kept maintained throughout the sport itself.
It goes without saying that PWC's report shows that AI has and will continue to influence the sporting arena. Whether it takes the form of further deepening the information available to those involved, or whether it assumes its own role within the sport, the innovations will carry on coming. As a result, ways forward are going to have to try and match the coming innovations, with the aim of providing fair competition and human preservation being one of their many key hallmarks.
---
Original paper by Andrew Barlow, Sathesh Sriskandarajah: https://www.pwc.com.au/industry/sports/artificial-intelligence-application-to-the-sports-industry.pdf